Description: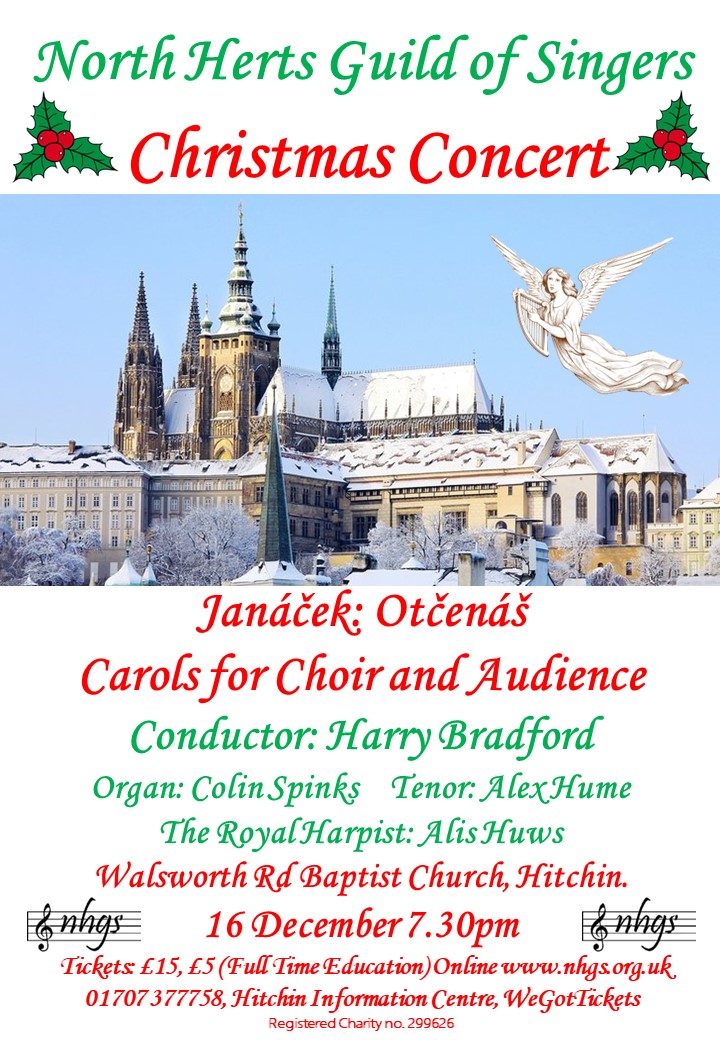 For our Christmas Concert this year we are singing Janáček's Otčenáš. It is a mesmerising setting of the Lord's Prayer for choir, tenor soloist, harp and organ, which is seldom performed in the UK. The combination of instruments complement each other beautifully and Janáček's distinctly human approach to the words shines through with a varied and exciting musical palette. There are moments of atmospheric calm but also heroic music for the tenor soloist.

Conducted by the brilliant Harry Bradford and accompanied by our own Colin Spinks on organ, we are also joined by tenor Alex Hume and harpist Alis Huws. Interestingly, both Alex and Alis performed at the Coronation!

There will also, of course, be lots of lovely carols, and plenty of opportunities to join in. It should all get you into the Christmas spirit!